Raising the Level of Political Discourse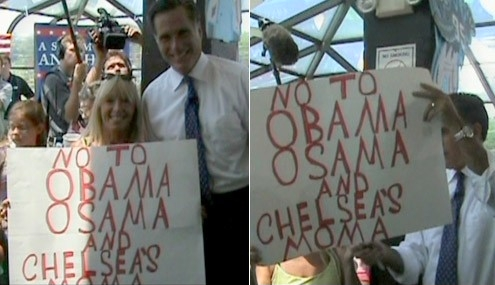 Look! It's Presidential Candidate and
Dog Lover Extraordinaire
Mitt Romney. I have two questions:
1) How is it that a guy named "Mitt" gets away with making fun of anyone's name (while being bigoted and offensive to boot!)?
2) What does he have against modern art? I think the
MOMA
is a perfectly lovely art museum (though it's not in Chelsea).
Labels: dumb, human stupidity, politics, Prez 08