Dog Bites Bike!
My French chien are coming through for me in the Tour! My favorite rider is
Chicken
, aka, The Flying Dane. (I have been told he is not an actual chicken nor may Sherman and I eat his back. We will have to see about that).
Today my friend French Yellow lab did his best to sabotage other riders, and in
this video
you can see Monsieur La Brador taking out German rival Marcus Burghardt. (No labs were harmed in the making of this race. I cannot say the same for the bike.)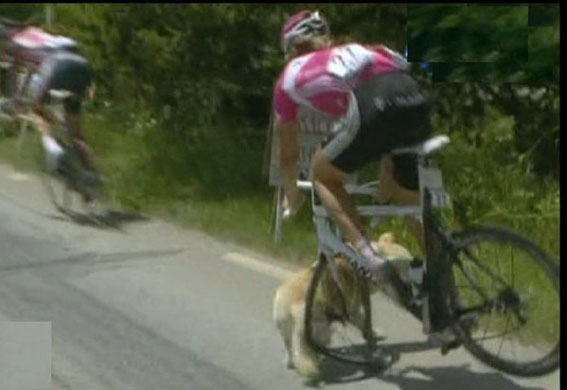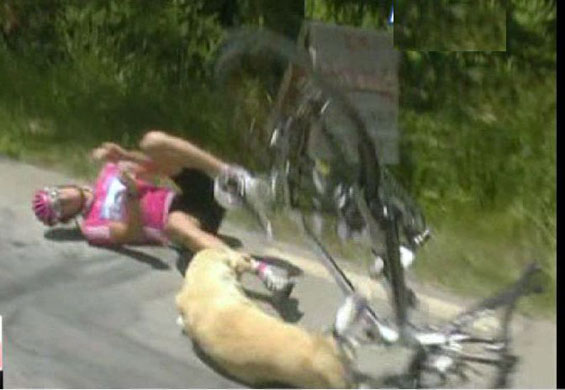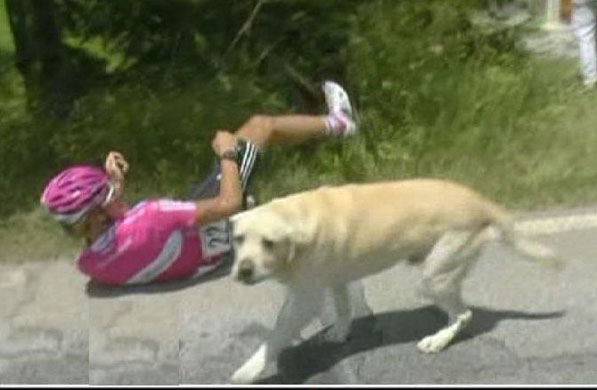 Look at how the dog knowingly glances up at the camera--oops!
Labels: sports, Tour de Pants, Wally