Ready for wine AND cheese
Yup, it's time to celebrate the first anniversary of
Dogs With Blogs
, the greatest site on the Internets and the Tubes! Tomorrow is our Wine and Cheese Pawty and for more info click on the link on your left. Yup, definitely cause to celebrate! DWB took my blog from being a very small blog read by me, my sissy, and a few of my ma ape's family members to a worldwide sensation! (My sissy tells me not to exaggerate but I say--keep your skinny nose outta my business!). I have to give a shout-out to my pal
Sid
who suggested I add my blog to their list. And what a year it has been since then!
So I'm trying to get my apes to stock up on some dog appropriate wine. (On another note--there is a whole webpage dedicated to
dogs + wine
. They even have a corgador like dog in their title images. Hmm).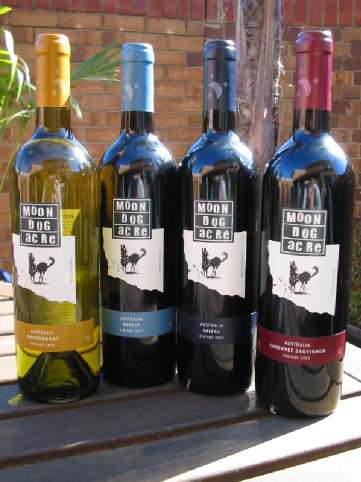 And, like my namesake in my one of my favorite movies,
Wally and Gromit

,
I LOVE cheese (my favorites: yellow cheddar, white cheddar, blue, cream, emmental, stinky bishop, swiss, provelone, parmesan, colby, monterey jack, gruyere, romano, brie, goat, pimento, limburger, whiz, munster, gorgonzola, asiago, stilton, edam, gouda, you get the picture).
See you all at the celebration! Paw-ty! Paw-ty! Paw-ty! Paw-ty! (I might already be drunk).
Labels: dogs with blogs