New Sibs
Look! My pal
Nanook
has a new baby brother named Pooka! (or Poo as I call him for short). Since that face is infinitely smoochable I was a bit worried for my pal since new babies are always popular and I was afraid he might not get his share of belly scritches. But then I remembered what Nanook looks like and I'm not worried for him.
Here's Pooka!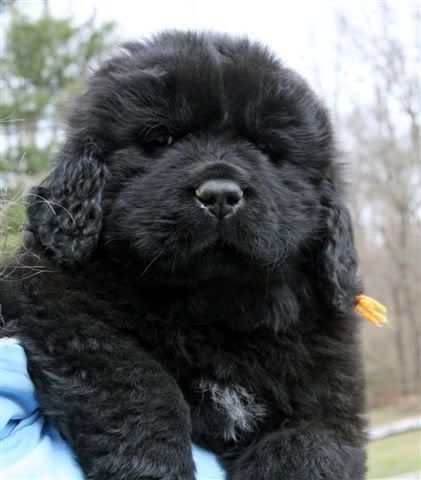 He reminds me of someone I know (I might be thinking about eating the puppy here, I won't say):
Here I am hiding under a chair (because it is raining) and thinking about maybe having a new sibling. On the one hand I like being the center of attention (especially of the ma ape) but on the other hand I need a sibling on which I can pin my doggy indiscretions (counter surfing? must be the new guy) and who could help me run the household efficiently (dude--get me some snacks!)
So I'm trying to be on my best behavior so I can get a little servant pup (or monkey butler, I'm still not certain which I'd prefer) and I'm trying to show I can be responsible. here I am taking care of my favorite stuffy, pastel hedgie (from Joe Stains!)
I have a funny habit--whenever it rains I try to take pastel hedgie outside. I'm a good brother who recognizes when his pals need a shower because they stink. Not that anything that spends a long time in my mouth could possibly smell bad.
And here I am giving sissy kisses. You may notice that my teeth are out in my kisses but it's pure sweetness, I swear (fortunately there is no audio of the growlin' or video of us chasing each other around the living room like tasmanian devils). They're kisses. That happen to involve teeth and chasing.
Labels: sibling rivalry, Wally